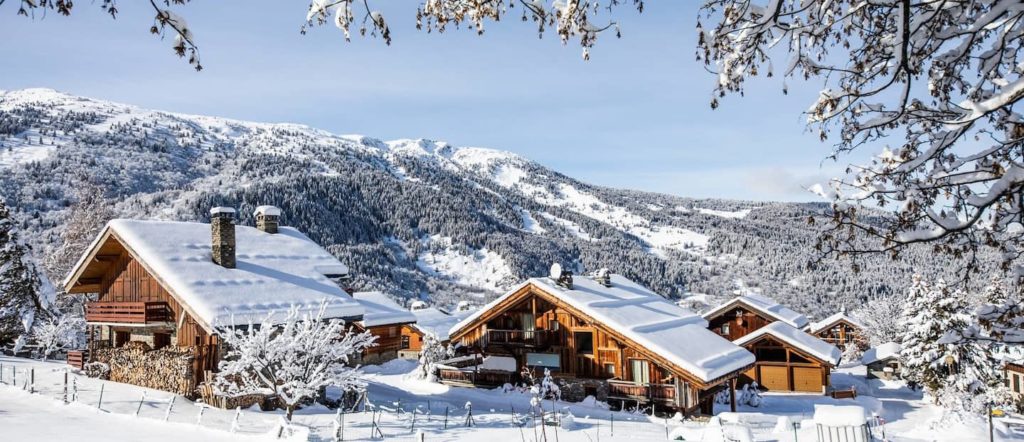 OUR PROPERTIES FOR RENT IN VALMOREL
---
results match your search
Find out more about the resort
Ski-to-door residences close to all amenities to make your mountain holidays easier. Stays suitable for all budgets, book your apartment now with GSI Immobilier, in Valmorel in Savoie in the heart of the French Alps. Valmorel, winter sports resort is located in the Tarentaise Valley in Savoie. The resort welcomes many visitors each year and has a large pool of apartment rentals to accommodate these many individuals.
The territory of Valmorel and the valleys of Aigueblanche covers 18,400 hectares and has an altitude peak at 2829m with the Grand Pic de la Lauzière.
At an altitude of 1320m, the village resort of Valmorel has many shops and authentic mountain activities. The ski resort offers packages to climb the Tarentaise peaks and enjoy this magical setting, in winter as in summer.
The rental of apartments in Valmorel represents around 14,000 tourist beds in the resort.
About 86% of the clientele at the resort is French, mostly family-run with groups of friends and children. Valmorel is a sports resort where skiing is the main objective of visitors to the resort. The infrastructure is intended to meet his needs with slopes for all levels, from beginner skiers to demanding skiers.
The rich and diverse territory of the Tarentaise allows Valmorel to be one of the most beautiful resorts in Savoie.
Choose your apartment rental in Valmorel
Book a family apartment with 3 or more bedrooms, 50 m from the slopes at Lanchettes for example, in the "Résidence des Fées". For a view of the village and the mountains, "Les Pierres Plates" in the Crève Coeur hamlet is ideal, with a balcony, independent kitchen and free Wi-Fi as a bonus. No need to take your car, the station is entirely pedestrian!
Rent an apartment at the foot of the slopes in Valmorel
Half-day, full-day or weekly package, family, solo or tribe pass you will have access to more than 50 ski lifts. For example, choose a bright T3 with access to the Télébourg cable car. GSI Immobilier offers apartments from 1 to 5 rooms, some of which are equipped with a lift, private underground parking, ski locker, 160 cm bed, washing machine, etc.
For a studio rental for 2 or 4 people near ski schools, the Mottet district is very well located and served by the main Valmorel ski lifts. Do you prefer to be at the heart of the entertainment? A T2 in the "Athamante" residence will give you access to the center of the station. Bourg Morel brings together shops and activities in the resort.
Here are some elements to choose your vacation rental place in Valmorel. For more information, consult the online offers from GSI Immobilier. The accommodation, from the studio to the 10-person chalet, is classified by price, district, resort, services, equipment, availability, and more. Also, do not hesitate to consult our team by form or telephone for a personalized request. We are on site, open all week and can offer you several hotel services packages (cleaning, technical assistance, support, etc.). See you soon!
Renting apartments in Valmorel
The first major ski area in the Tarentaise, Valmorel la Belle, has many faces: La Léchère thermal center, wild mountains, pastoralism in Celliers or Naves. Suitable for tourism in winter and summer, Valmorel is the ideal vacation spot. GSI Immobilier, established in Tarentaise in the largest resorts for thirty years, supports you in your choice of apartment rental for the holidays. What environment are you looking for? Proximity to shops and restaurants? Tranquility? Festive and lively district? Spa and wellness areas? Our teams of professionals will advise you best on the choice of the village and even the neighborhood to be favored. In Valmorel Village, Doucy, Celliers, Léchère-les-Bains or Naves, you will find what you are looking for! Consult the list of apartments and studios rentals in Valmorel.
GSI Immobilier supports you in choosing and renting an apartment in Valmorel for your ski stays, your winter holidays, to discover the resort while spending the summer in the mountains. We can guide you on the choice of the most attractive district for your desires, and inform you of the different activities close to your place of residence during your stay.

BONS PLAN NOËL
Jusqu'à -20%*

sur votre hébergement
sur une sélection de destinations
Arrivées et départs tous les jours minimum 3 nuits
*Offres soumises à conditions, valables selon disponibilités et suivant la destination, les périodes de réservation et non cumulables.
Les prix et réductions sont susceptibles de varier en fonction de notre politique tarifaire.