Welcome to Valmorel
GSI has been helping you with your holidays in Valmorel since 1977
Book your stay now
If you would like to spend your holiday in Valmorel
Have a look at our apartments for rent
We can offer you over 200 rental apartments, from studios for 2 to 5-room apartments sleeping 10; all located less than 300 metres from the pistes.
Choosing the right accommodation for your holiday is an important time; put your faith in our teams who have a thorough knowledge of the resort and it apartments.
If you would like to buy property in Valmorel
Come and look at our selection of apartments and chalets for sale.
Every year, we help a large number of clients on the road to property ownership. Don't delay, meet our consultant and share your plans! See apartments for sale in Valmorel
At the entrance to the Tarentaise, nestling in a magnificent location, Valmorel unveils its charms for your delight.
Vertiginous slopes, pine forests or gentle mountain pastures, the diversity of the area lends itself to all levels and all types of snow-riding sports. The clusters of chalets with their stone roofs are both beautiful and welcoming. They are all "ski-in-skiout".
At the heart of the resort, the rue du Bourg-Morel is a meeting place and venue for festivities where you can enjoy numerous boutiques, bars and restaurants.
The "Grand Domaine" is the first ski area in the Tarentaise; the closest to Paris, Grenoble, Lyon and Chambéry. 3600 ha of ski area around Valmorel, Doucy-Combelouvière, Celliers and Saint François Longchamp and the great ski getaway which everyone can enjoy.
Where to meet us?
At the heart of the real estate since 1977, our agency is located in the center of the resort of Valmorel.
Our teams are at your disposal by phone, Monday to Friday from 9am to 12pm and from 2pm to 6pm, by appointment on Saturday only for the Real Estate Transactions. Closed on Sunday.
AGENCY / HOLIDAYS LET: +33 4 79 09 94 40 or valmorel@gsi.immo
BOOKING CENTER: +33 4 79 22 86 86 or locationvalmorel@gsi.immo
REAL ESTATE TRANSACTIONS: +33 6 15 31 94 98 ou maspord@gsi.immo
+33 6 71 78 89 99 ou bmary@gsi.immo
+33 6 14 45 40 91 ou pbompas.ac@gsi.immo
CO-OWNERSHIP SYNDICATES: +33 4 79 22 84 07 or coproprietaires@gsi.immo
GSI Agence de Valmorel
Place du Morel 73260 VALMOREL
Tél : +33 4 79 09 94 40
valmorel@gsi.immo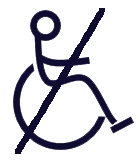 not accessible for person with disabilities and reduced mobilities