Welcome to Les Arcs
Your expert agency for Arc 1800!
Réservez dès maintenant votre séjour
If you would like to buy property in Les Arcs
Come and look at our selection of apartments and chalets for sale.
Every year, we help a large number of clients on the road to property ownership. Don't delay, meet our consultant and share your plans! Come and see the apartments for sale in Les Arcs
If you would like to spend your holiday in Arc 1800
Have a look at our apartments for rent
We can offer you rental apartments, ranging from 2-room to 5-room apartments sleeping 10, all of them ski-in-ski-out. Premium range apartments in luxury apartment buildings with dedicated services and a personalised reception.
Choosing the right accommodation for your holiday is an important time; put your faith in our teams who have a thorough knowledge of the resort and its apartments.
With its 360° Panorama and facing the majesty of Mont-Blanc, Arc 1800 has all the charm of a remarkable mountain village. What is more, it is a ski area at the heart of Paradiski.
This huge ski paradise (an area linking 425 km of pistes) of an astonishing diversity enables you to explore a wide range of villages and different styles, to move from the snowpark to the glaciers, from the forest to powder fields. The meeting place for riders and holidaymakers in search of entertainment and great experiences.
The resort of les Arcs also spares a thought for those for whom skiing is not second nature! Snowshoe walks, hiking, entertainments of all sorts!
Our GSI Les Arcs team remains at your disposal
Where to meet us?
At the heart of the real estate business, our agency is located in the center of the resort of Les Arcs.
Following the latest government directives, our agencies are once again open to the public. Our priority is, more than ever, to keep you and our employees safe.
You can contact us by e-mail and phone, from Monday to Saturday, from 9.30am to 12.30pm and from 2.30pm to 7pm:
HOLIDAYS LET: +33 4 79 00 31 61 or lesarcs@gsi.immo
REAL ESTATE TRANSACTIONS: +33 6 62 15 49 97 or mbonachera.ac@gsi.immo
CO-OWNERSHIP SYNDICATES: +33 4 79 22 84 07 or coproprietaires@gsi.immo
GSI Agence des ARCS
Immeuble les Tournavelles
Galerie les Villards 73700 ARC 1800
Tél : +33 4 79 00 31 61
lesarcs@gsi.immo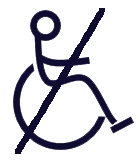 not accessible for person with disabilities and reduced mobilities