Our Apartments
360 ° panorama, Arc 1800, facing the majesty of Mont Blanc, it's all the charm of a remarkable mountain village. It is also and above all a ski area in the heart of Paradiski.
This ski paradise (425 km of pistes) is a huge and surprisingly diverse ski area, which allows you to discover a wide range of villages and different atmospheres, from the snowpark to the glaciers, from the forest to the powder fields. The meeting place for riders and holidaymakers in search of animation and experiences.
The resort Les Arcs also thinks of those for whom skiing is not second nature! Snowshoeing, walks, activities of all kinds, you're spoiled for choice!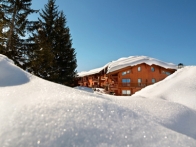 Neighbourhood Le Chantel
On the heights of Arc 1800, a quiet neighbourhood, away from the centre. High-end apartment buildings at the foot of the slopes in a warm and authentic settings. A few minutes on foot from the ESF and the shops.
Rent an apartment in one of the high-end apartment buildings Chalet de la Berger – Les Alpages – Chalet Nature – Iseran – Roseland – Les Souverains – Saint Bernard
ANOTHER ASPECT OF ARC 1800…
Shopping, Dancing, cosseting…all within your reach!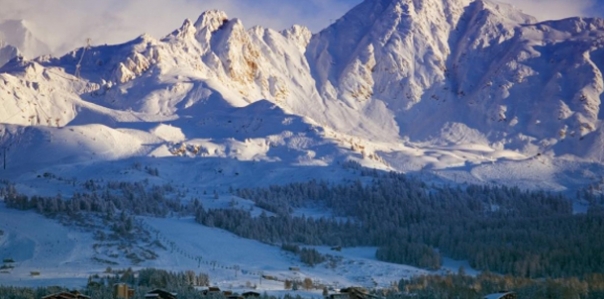 Deep Nature Spa
A 1000 m2 spa created in a cave, as a mineral space made of rock and wood which awakens the 5 senses. Fun pool, swimming pool, ice cave, hammam, shower experience…in Arc 1950.
Bowling Alley
Open every day for groups of friends or families! There is also a video games room, billiards and a bar where you can spend some happy moments.
Ice Cave
The fantastic world of ice caves!
Every year, it takes 100 days of work to create this work of art. 10,000 m3 of snow of a greater density than that found on the slopes are needed to build the galleries. Ten sculptors from all over Europe spend a week every year revealing their talents in the meanders of the cave for the great pleasure of visitors.
Gavaggio Monster Cross
Or GMX to the initiated! A skiercross competition which enables unlicensed children not only to take part but to qualify for the French 12-13 Skicross Championships and the French 13-15 Skicross Championships. From 4 to 7 March, a competition where pleasure is the dominant theme.
Après-Ski
Arc 1800, THE in spot if you want to immerse yourself in the les Arcs festive spirit. If it's good to work the muscles during the day, there's nothing like relaxing the head in the evening! You'll find all you need for an enjoyable evening: cinemas, restaurants, night clubs, without counting the events organised just for you.