Array
(
    [code_client] => 73012
    [motdepasse_client] => Array
        (
        )

    [reference] => 730127341
    [date_creation] => 20221125
    [date_maj] => 20230224 11:44:49
    [date_maj_prix] => 20230218
    [agence] => GSI IMMOBILIER
    [agence_numage] => 73012
    [agence_tel] => Array
        (
        )

    [agence_email] => Array
        (
        )

    [agence_adresse] => Siège social 22 Square de la Liberté
    [agence_cp] => 73600
    [agence_ville] => MOUTIERS
    [agence_fax] => Array
        (
        )

    [agence_site] => www.gsi.immo
    [societe_raison_sociale] => GSI IMMOBILIER
    [societe_forme_juri] => SAS
    [societe_siret] => 333 999 365 
    [societe_capital] => 500000.00
    [societe_tva_intra] => FR38333999365
    [societe_adresse] => Siège social 22 Square de la Liberté
    [societe_code_postal] => 73600
    [societe_ville] => MOUTIERS
    [societe_carte_pro_num] => CPI73012016000005545
    [societe_carte_pro_date] => 20220322
    [societe_carte_pro_pref] => Chambre de Commerce et d'Industrie de la Savoie - 5, rue Salteur - CS 22416 - 73024 CHAMBERY Cedex
    [societe_directeur_publication] => Stéphane GIRAUD
    [societe_caisse_garantie] => GALIAN Assurance, 89 Rue de la Boetie 75008 PARIS, 640 000 €
    [societe_rcs] => B333999365
    [nego_nom] => Marina BONACHERA
    [nego_tel] => 06 62 15 49 97
    [nego_email] => mbonachera.ac@gsi.immo
    [nego_cp] => 73600
    [nego_ville] => MOUTIERS
    [nego_latitude] => 0.7938419266923
    [nego_longitude] => 0.1140006481369
    [nego_siren] => 900 083 684
    [mandat] => 9681
    [type_mandat] => simple
    [date_debut_mandat] => 20221217
    [date_fin_mandat] => 20231217
    [operation] => vente
    [cession_droit_bail] => 0
    [vendu_loue] => 0
    [viager] => 0
    [viager_bouquet] => 0.00
    [viager_rente] => 0.00
    [viager_nb_tetes] => 0
    [viager_age_tete_1] => 0
    [viager_age_tete_2] => 0
    [famille] => appartement
    [type] => Appartement
    [idtype] => 2
    [code_postal] => 73700
    [ville] => LES ARCS
    [latitude] => 0.7957664314453
    [longitude] => 0.1186212153453
    [geoloc_precise] => 0
    [pays] => France
    [zone] => ARCS
    [secteur] => ARC 1800
    [prix] => 295000
    [loyer_reference_majore] => Array
        (
        )

    [encadrement_loyer] => Array
        (
        )

    [loyer_de_base] => Array
        (
        )

    [complement_loyer] => Array
        (
        )

    [date_dispo] => Array
        (
        )

    [date_echeance_preavis] => Array
        (
        )

    [taxe_habitation] => 138.000000
    [taxe_fonciere] => 662.000000
    [charges_mensuelles] => 0
    [pas_de_porte] => 0.00
    [siret] => Array
        (
        )

    [vedette] => 0
    [prestige] => 0
    [neuf] => 0
    [surf_hab] => 35.3
    [surf_sejour] => 14.98
    [surf_bureau] => 0
    [surf_carrez] => 35.3
    [surf_terrain] => 0
    [piece] => 2
    [chambre_hotes] => 0
    [plain_pied] => 0
    [nb_etage] => 7
    [num_etage] => 4
    [dernier_etage] => 0
    [rdc] => 0
    [nb_chambre] => 1
    [chambre_rdc] => 0
    [nb_sdb] => 1
    [nb_salle_deau] => 0
    [nb_wc] => 1
    [chauffage] => électrique
    [balcon] => oui
    [cuisine] => aménagée
    [cour] => 0
    [meuble] => 0
    [ascenseur] => 0
    [nb_garage] => 0
    [nb_parking_int] => 0
    [nb_parking_ext] => 0
    [terrasse] => 0
    [avec_exterieur] => 1
    [piscine] => 0
    [vue] => Dégagée
    [ebe] => 0.00
    [ca] => 0.00
    [bail_duree] => Array
        (
        )

    [bail_date_fin] => Array
        (
        )

    [longueur_vitrine] => 0
    [annee_constr] => 1989
    [cave] => 0
    [exposition] => SUD
    [etat_general] => Array
        (
        )

    [defisc] => 0
    [visite_virtuelle] => Array
        (
        )

    [dist_centre_ville] => Array
        (
        )

    [dist_Animation] => Array
        (
        )

    [dist_ecole] => Array
        (
        )

    [dist_Commerce] => Array
        (
        )

    [dist_bus] => Array
        (
        )

    [dist_plage] => Array
        (
        )

    [dist_autoroute] => Array
        (
        )

    [dist_tramway] => Array
        (
        )

    [dist_aeroport] => Array
        (
        )

    [dist_gare] => Array
        (
        )

    [dist_port] => Array
        (
        )

    [proximite] => commerces
    [environnement] => montagne
    [titre_fr] => ! Exclusivité ! Rare, T2 en pleine propriété Résidence le Belmont aux Arcs 1800!
    [texte_fr] => Charmant T2 exposé sur de 35 m2, en pleine propriété, idéalement situé dans la résidence le Belmont aux Arcs 1800, quartier familiale de Charmettoger, skis aux pieds, il se compose comme suit :    - Entrée en étoile avec dégagement  - Salle de bain et WC séparés  - Belle pièce à vivre lumineuse avec cuisine ouverte et accès balcon pleins SUD  - Belle chambre double lumineuse avec accès balcon  Annexe : casier à ski    Honoraires à la charge du vendeur.  Bien soumis au statut juridique de la Copropriété. Nb de lots : 117. Charges annuelles de copropriété (Montant moyen annuel quote-part du budget prévisionnel vendeur) : 2284 €.  Bien proposé par Marina BONACHERA - 06.62.15.49.97
    [titre_uk] => ! Exclusive ! Rare for sale, Charming T2 ski in, ski out, south facing in full ownership located in the residence Belmont in Les Arcs 1800.
    [texte_uk] => ! Exclusive ! Rare, T2 in full ownership Residence le Belmont in Les Arcs 1800, in the very popular and family area of Charmettoger. Ideally located in Les Arcs 1800, skis on and ski locker.    Fees to be paid by the seller.  Property subject to the legal status of co-ownership. Nb of lots : 117. Annual co-ownership charges (average annual amount of the vendor's provisional budget): 2284 €.
    [titre_de] => Array
        (
        )

    [texte_de] => Array
        (
        )

    [titre_es] => Array
        (
        )

    [texte_es] => Array
        (
        )

    [titre_it] => Array
        (
        )

    [texte_it] => Array
        (
        )

    [titre_nl] => Array
        (
        )

    [texte_nl] => Array
        (
        )

    [dpe_non_soumis] => 0
    [dpe_consom_energ] => 349
    [dpe_lettre_consom_energ] => E
    [dpe_emissions_ges] => 11
    [dpe_lettre_emissions_ges] => C
    [dpe_etiquettes_vierges] => 0
    [dpe_date] => 20221202
    [dpe_depenses_annuelles_estimees_min] => 760.000000
    [dpe_depenses_annuelles_estimees_max] => 1070.000000
    [dpe_depenses_annuelles_estimees_annee] => 0
    [dpe_version] => DPE_v07-2021
    [dpe_date_reference_conso] => 2022-12-02
    [dpe_cout_conso] => 0.000000
    [honoraire_frais_dossier] => 0
    [honoraire_etat_lieux] => 0
    [pourcentage_honoraire_acquereur] => 0
    [copropriete] => 1
    [copropriete_nb_lots] => 117
    [copropriete_charges_annuelles] => 2284.00
    [copropriete_procedure_syndicat] => 0
    [honoraire_a_charge_de] => 1
    [prix_hors_honoraire] => 0
    [url_bareme] => https://assets.adaptimmo.com/bareme/73012/73012/bareme.pdf
    [liste_photos] => Array
        (
            [photo] => Array
                (
                    [0] => https://photos.exportadapt.com/73012/730127341_1.jpg
                    [1] => https://photos.exportadapt.com/73012/730127341_2.jpg
                    [2] => https://photos.exportadapt.com/73012/730127341_3.jpg
                    [3] => https://photos.exportadapt.com/73012/730127341_4.jpg
                    [4] => https://photos.exportadapt.com/73012/730127341_5.jpg
                    [5] => https://photos.exportadapt.com/73012/730127341_6.jpg
                    [6] => https://photos.exportadapt.com/73012/730127341_7.jpg
                    [7] => https://photos.exportadapt.com/73012/730127341_8.jpg
                    [8] => https://photos.exportadapt.com/73012/730127341_9.jpg
                    [9] => https://photos.exportadapt.com/73012/730127341_10.jpg
                )

        )

)

← Back to results
Appartement. 2 pièces
Les Arcs
---
! Exclusive ! Rare, T2 in full ownership Residence le Belmont in Les Arcs 1800, in the very popular and family area of Charmettoger. Ideally located in Les Arcs 1800, skis on and ski locker.

Fees to be paid by the seller.
Property subject to the legal status of co-ownership. Nb of lots : 117. Annual co-ownership charges (average annual amount of the vendor's provisional budget): 2284 €.
Ref : 9681
295 000 €
Honoraires à la charge du vendeur
Les Arcs
2 pièces - 35.3 m2
More Details
PROPERTY SUBJECT TO THE LEGAL STATUS OF THE CO-OWNERSHIP
Provisional part
share vendor
2284 €/an
Carrez law surface area
35 m2
Energy performance diagnostics
Greenhouse gas emmissions
Greenhouse gas emmissions
Low greenhouse gas emissions
11

11

11

11

11

11
High greenhouse gas emissions
Measurement index kgeqCO2/m2.an
Energy consumption
Low energy cost accommodation
349

349

349

349

349

349

349
High energy consuming accommodation
Unit of measure expressed in kWEP/m2 per year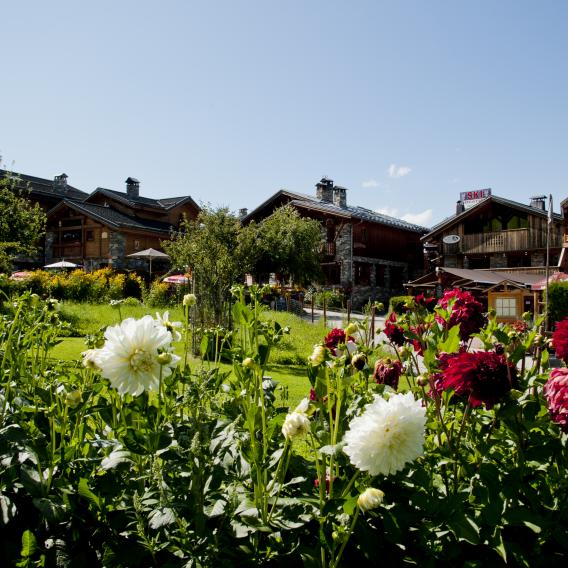 EARLY BOOKING ETE 2023
Jusqu'à -10%


sur votre hébergement
sur une sélection de dates et de destinations
Arrivées et départs tous les jours minimum 3 nuits